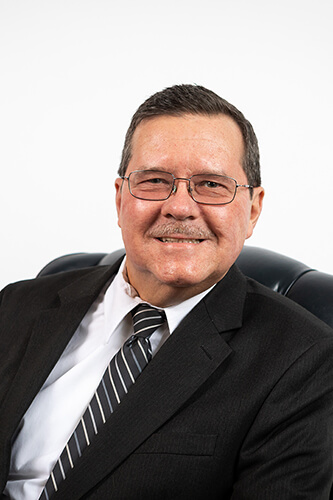 In Memoriam Scot E. Dewhirst
June 8, 1952 – May 21, 2020
Scot Dewhirst was a founding partner of the law firm in 1988. He was also an Adjunct Professor of Law and Co-Director of the Center for Dispute Resolution at Capital University Law School.  He received the highest AV ratings for ethical standards and legal ability awarded by Martindale-Hubbell Peer Review Ratings.
Prior to entering private practice, he was the Executive Assistant to the Columbus City Attorney acting as the Claims Manager for the city of Columbus and attorney for the Columbus Development Department.  When he first began his legal career, he was Assistant City Attorney in the Prosecutor's Office and served as Director of the Columbus Night Prosecutor Mediation Program for seven years. 
DISPUTE RESOLUTION: Mr. Dewhirst was actively involved in the field of dispute resolution since 1977 as a private mediator, arbitrator, public speaker, trainer, and program director.  He developed mediation projects in both Jamaica and Nicaragua, was approved and trained as a mediator and arbitrator in the Dalkon Shield Arbitration Program, and was also an independent contract mediator for United States Arbitration and Mediation. Mr. Dewhirst coordinated and participated in the development of new negotiation and mediation training programs and 16 negotiation and mediation videos.  He conducted numerous training programs in both insurance negotiation and mediation.  He was a co-founder and board member of Community Mediation Services of Central Ohio. 
HISTORIC PRESERVATION AND ZONING:  Mr. Dewhirst regularly consulted with cities around Ohio in the area of historic preservation.  He was appointed by the Columbus mayor to the German Village Historic Preservation Commission in 1988 – serving 4 terms until 2000 when he was appointed to the Board of Commission Appeals for the city of Columbus, serving as the Chair of the Commission until 2003.  Mr. Dewhirst conducted historic preservation training programs in the legal issues of architectural and zoning review and consulted on the writing of historic preservation ordinances.  He was a co-author of REINVEST-REUSE-RENEW: A Blueprint for the Development of a Historic Preservation Program.   In 1994 he was appointed by Mayor Gregory Lashutka to serve as the Co-Chair of the Steering Committee for the rewrite of the Columbus Zoning Code.   In 1993, 1996 and 2000 he was lead presenter at the Ohio Historic Preservation Office state conference on the subject of the legal basis of historic preservation.  The presentations included a history of historic preservation law, characteristics and administration of local ordinances, constitutional issues, current trends, and new /emerging issues faced by cities, Historic Preservation Commissions and Design Review Boards. 
Ohio State University (1974)- B.A. degree in International Relations
Capital University Law School (1978)- Juris Doctorate degree